Coal Cabin
Phoenicia, NY
Maximum guests: 4-6
2 Bedrooms + Sofas:
Bedroom 1: Queen
Bedroom 2: Full
+ 1-Person sofas (2)
2 Bathrooms:
Bathroom 1: Full (walk-in shower)
Bathroom 2: Full (shower + tub)

Essentials:
✓ Landline: local
X Cell reception: wifi calling available
✓ WiFi
X A/C
✓ Dogs: Only small, well-behaved dogs permitted with prior permission
Other Amenities:
✓ Gas Grill
✓ Fireplace
✓ Stream
✓ Convenient to Skiing
✓ TV: Cable + DVD
✓ Stereo w/iPod Hookup
✓ Gas Stove
✓ Coffee Maker
✓ Microwave
✓ Washer/Dryer
X Not handicap accessible

Reason to rent: Peaceful location featuring the calming sounds from the convergence of two streams.
Instagram:
#coalcabin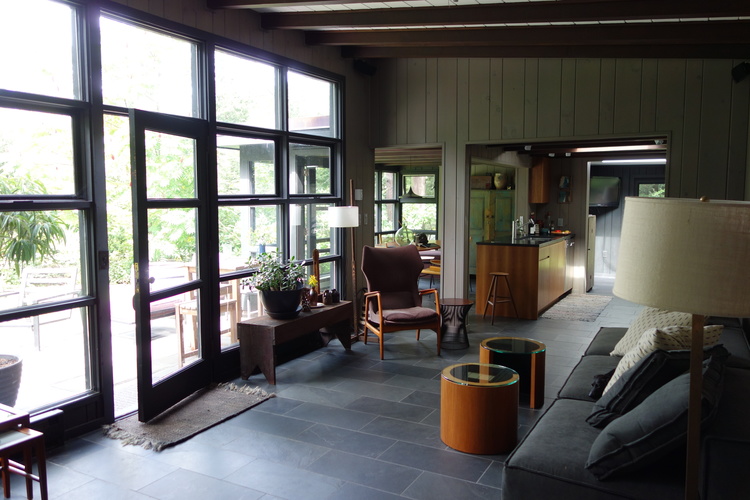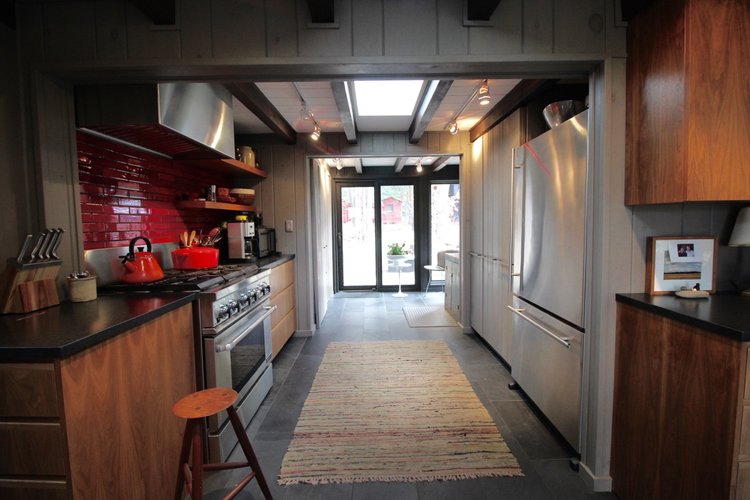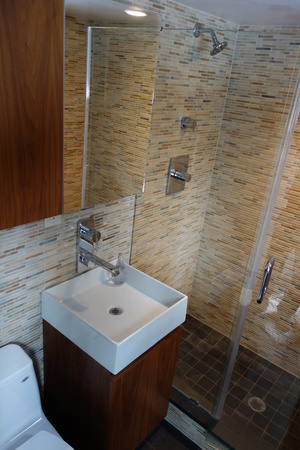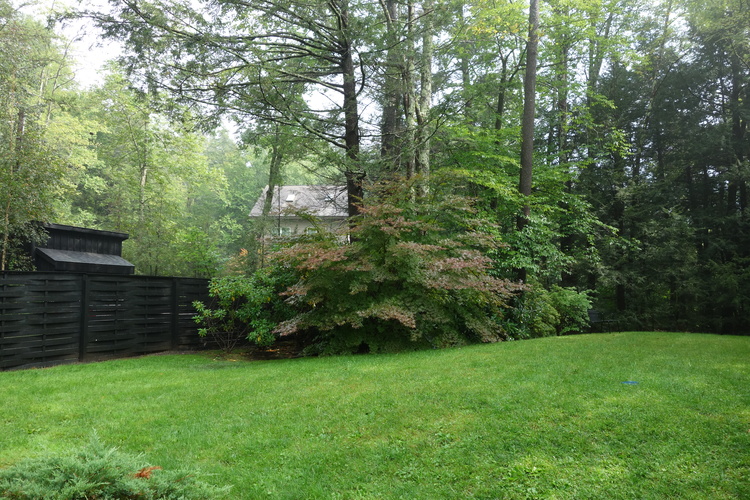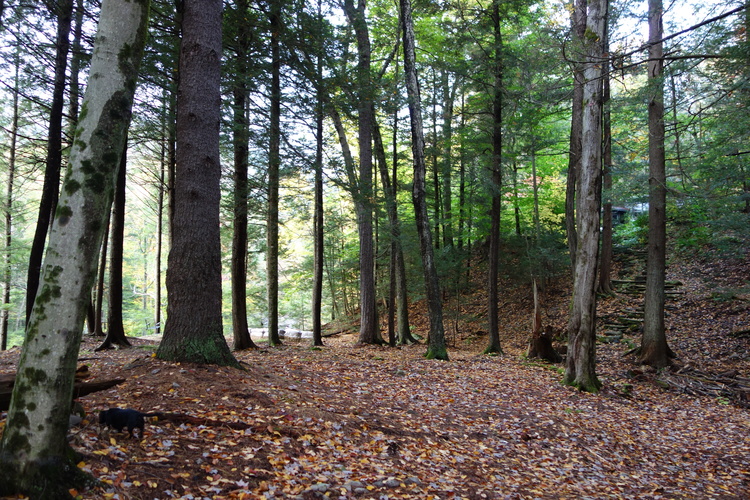 You don't have to be a design aficionado to recognize that Coal Cabin is an exciting space. Recently renovated, the 1950's gem is set on a charming little wooded road sprinkled with lovingly cared for, old-school cabins is located just 2.5 miles from buzzing Phoenicia, in the delightful little hamlet of Chichester, along the Stony Clove Creek.
The modern structure of glass, wood and stone, is furnished with a mix of mid-century modern and American primitive pieces, in a neutral palette, emphasizing texture, that provides an understated but sophisticated backdrop to the drama of the large expanses of glass.
There is a large living room with high ceilings and walls of glass, a working fireplace, two bedrooms, two bathrooms (one boasting a sleek soaking tub with mountain views), a glass enclosed dining room (seats 6-8), and TV lounge. The house sleeps 4-6 (1 queen, 1 full and 2 very comfy sofas that sleep one person each).
Set on four acres, the view is gorgeous; intimate but with dramatic mountain views; a large open side yard for sports and star gazing; and a surprising lower level with atmospheric private forest (accessible by stone stairway), set on two converging streams.
Coal Cabin is convenient to skiing and other activities at both Belleayre (20 mins) and Hunter Mountain (35 mins).
Use this search facility to find property or house features that will make your vacation memorable.