Cutaway Cottage
Claryville, NY
Maximum guests: 6
3 Bedrooms:
Bedroom 1: Queen
Bedroom 2: Queen
Bedroom 3: Queen
1 Bathroom:
Bathroom 1: Full (shower + tub)

Essentials:
✓ Landline: local
X Cell service: wifi calling available
✓ WiFi*
X A/C
✓ Dogs: Well-behaved dogs allowed with prior permission

Other Amenities:
✓ 7 Acres
✓ Wood Stove
✓ Fire Pit
✓ Pond
✓ TV: Satellite + DVD (no cable)
✓ Gas Grill
✓ Washer/Dryer
X Dishwasher
X Not handicap accessible
Reasons to rent: Pretty pond and a peaceful setting with room to roam and play outside.
*Add'l rates apply - see Rates & Availability
Instagram:
#cutawaycottage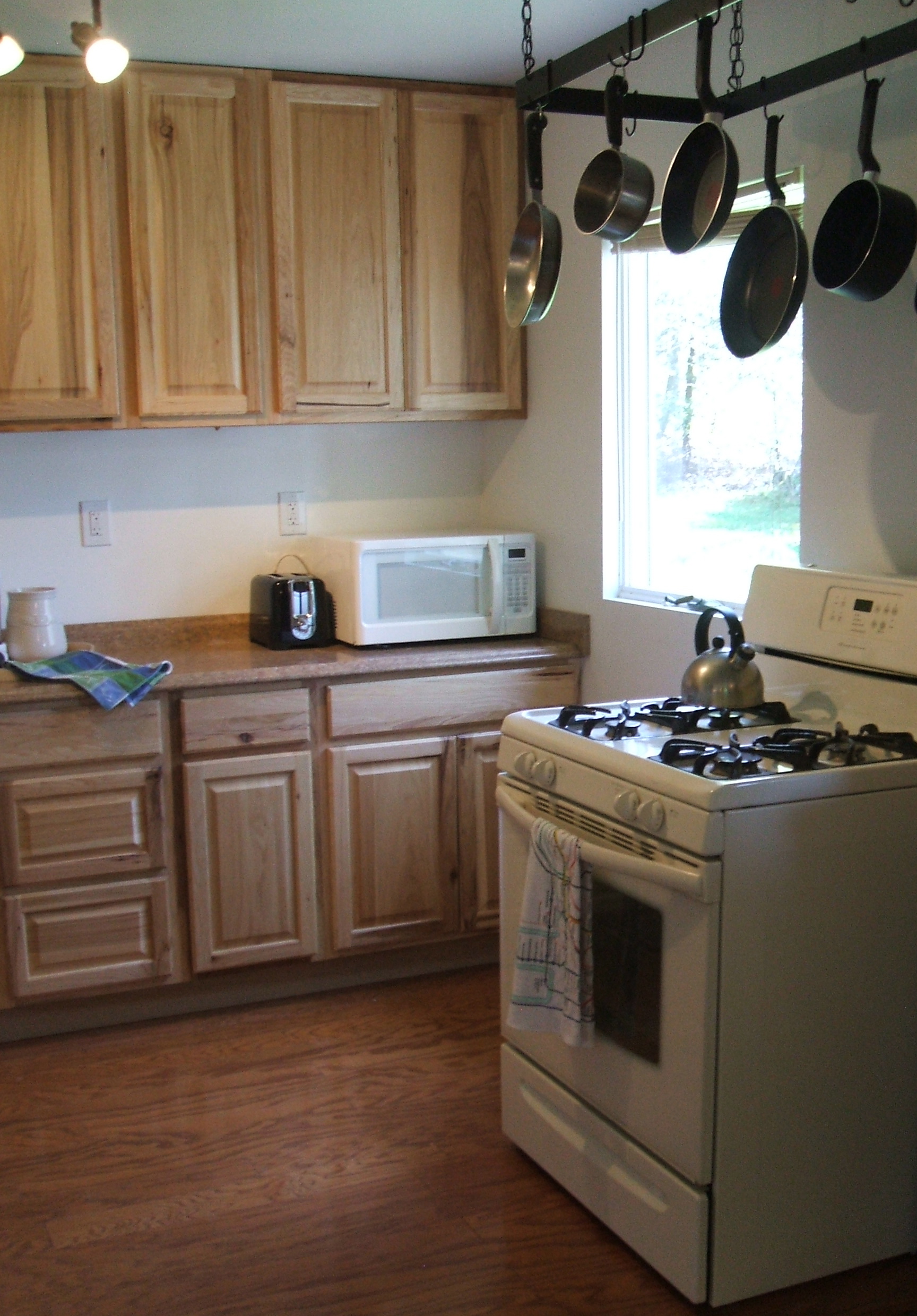 Welcome to the Catskills country "Cutaway Cottage"! What better way to "cut-away" from the crowds, conflict, and chaos of everyday life than a mountain cottage? Comfortable and private on seven secluded acres, Cutaway Cottage offers an ideal opportunity to get to know the real Catskills as well as the scenic town of Claryville, NY. With hiking trails on your doorstep (Red Hill Fire Tower is just up the road – or a direct hike through the woods from the cottage), a private swimmable spring fed pond (7 feet deep), water floats, outdoor fire pit, and bikes to ride, this cottage affords a tranquil weekend escape.
There are 3 comfortable bedrooms with queen beds, a bathroom with tub/shower, open plan living, full kitchen, and plenty of outdoor space to relax, dine al fresco and BBQ. Satellite TV, wireless internet, IPOD stereo, DVD player and in home library all offer entertainment options when not outside. Both up and downstairs living spaces provide for a little separation when desired. The paved stone patio in front of the house offers ample sun drenched and covered space for gathering. At night, there is no better place to view the night sky and brilliant star scape without the pollution of city lights.
Enjoy hikes through the woods, bike rides, country drives, or fly fishing the iconic Neversink River valley just ½ mile down the mountain. Take advantage of apples, pears, blueberries, gooseberries & currants all on the property. For those in the mood for relaxation, peace and quiet, sit back and enjoy the traditional cottage furniture, lounge on the shady porch, and take in the fresh mountain air while overlooking the Catskill Forest, pond, and beautiful sunsets over Wildcat Mountain.
We have two separate rentals available very nearby, which may be handy for groups or families who want to share their vacation, but have separate spaces:
Woodlands is a short walk, and Blue Deer Cabin is about 1/4 mile DOWNHILL from Cutaway Cottage (uphill on the way back!).
Use this search facility to find property or house features that will make your vacation memorable.