Deer Hill Farm
Damascus, PA
Maximum guests: 13
7 Bedrooms:
Bedroom 1: King
Bedroom 2: King
Bedroom 3: Queen
Bedroom 4: Double
Bedroom 5: Twins (2)
Bedroom 6: Twins (2)
Bedroom 7: Twin (1)
4 Full + 2 Half Bathrooms:
Bathroom 1 (fl 1): Full (shower + tub)
Bathroom 2 (fl 1): Half (toilet + sink)
Bathroom 3 (fl 1) : Full
(walk-in shower + jacuzzi tub)
Bathroom 4 (fl 2): Half (toilet + sink)
Bathroom 5 (fl 2): Full (clawfoot tub)
Bathroom 6 (fl 2): Full (shower + tub)
Essentials:
✓ Landline
X Cell service: Spotty
✓ WiFi
X A/C
✓ Dogs: Well-behaved dogs allowed with prior permission
Other Amenities:
✓ 225 Acres
✓ Private swimming lake
✓ Kayaks
✓ Charcoal grill
✓ Outdoor pergola and dining area
✓ Fire pit
✓ Fireplace
✓ Billiards
✓ Ping pong
✓ TV: DVD only (no cable)
✓ Washer/dryer
X Not handicap accessible
Reasons to rent: Luxurious country estate with private swimming lake - perfect for entertaining.
Instagram:
#deerhillfarm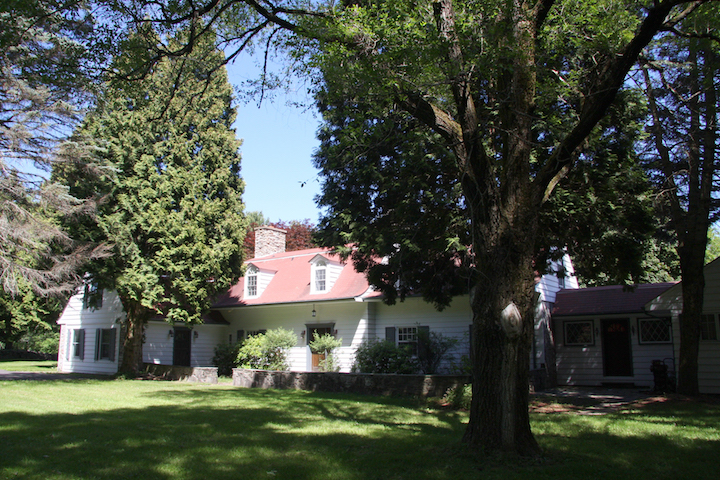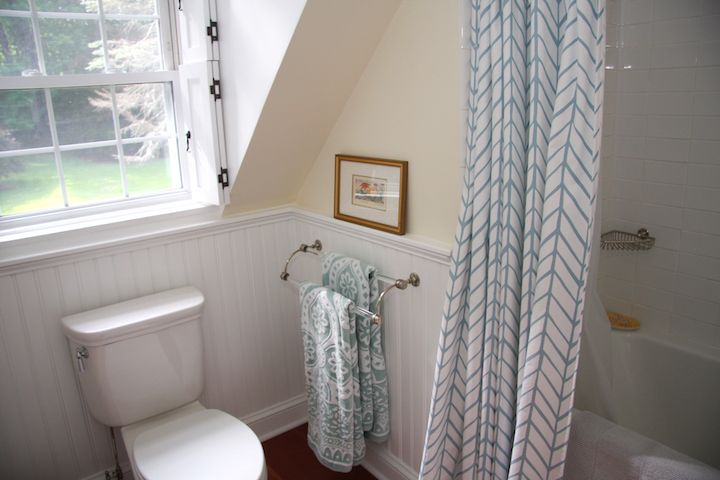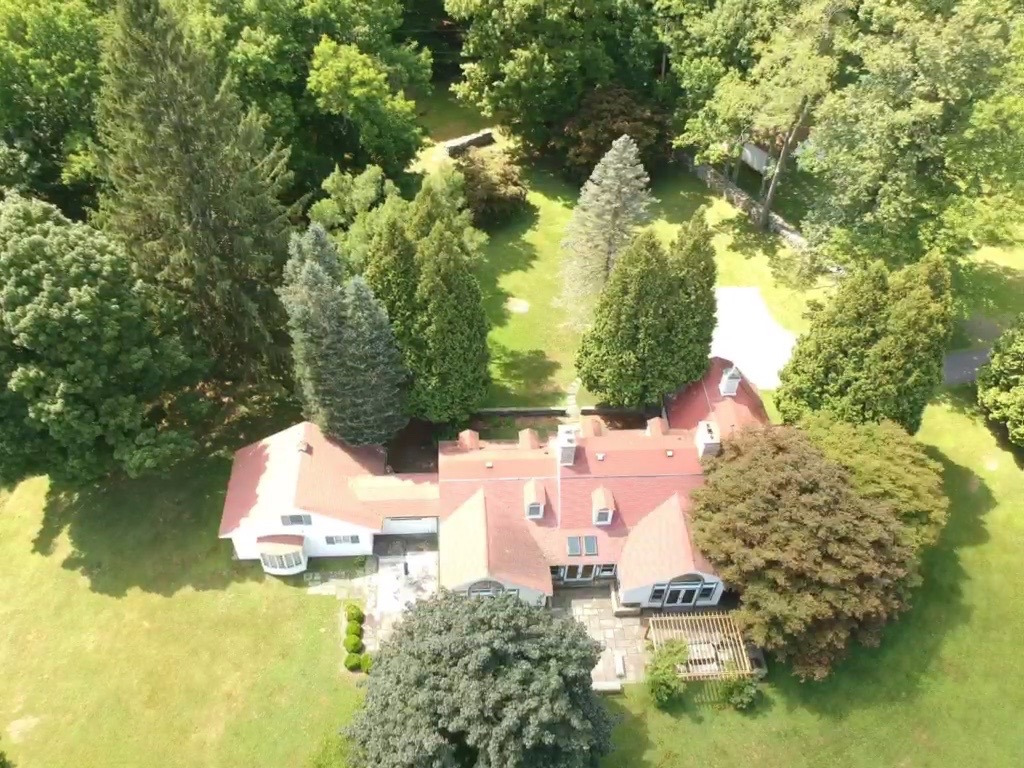 Deer Hill Farm is a sophisticated country estate situated on 225 private acres with a private lake ideal for swimming, fishing, picnicking and other activities. Located in the heart of the Delaware River Valley, this graceful residence has timeless appeal and is perfect for hosting a large family and guests. The grounds, expansive yard and surrounding forest and lake make this a truly private retreat.
Inside you're greeted by large rooms that create bright, sunlit spaces for entertaining or relaxing. The main house is sprawling with meandering whitewashed corridors lined with hunting trophies and European art.
The floor plan is designed with the master bedroom on the ground floor connected to the main house by a short breezeway. Also on the ground floor are the fully stocked chef's kitchen with open plan sunroom perfect for enjoying a morning coffee and stack of pancakes. The Sub-Zero kitchen is connected to two living rooms by an airy hallway that also branches off to the dining room. There are wood burning fireplaces in the dining room (off-limits) and in one of the living rooms (available for use). The ground floor concludes with a single twin in the "maid's room", full bathroom, half bathroom and billiards room, which can also double as a table tennis room.
Upstairs it is easy to get lost in the maze of interconnected bedrooms and bathrooms. The second floor has one queen bedroom with an on-suite bathroom. Two bedrooms with two twins each and a half bath, and two other rooms with a double and king bed that are interconnected by a lovely full bath. Including the master bedroom and maid's room on the ground floor, this brings the total to 7 bedrooms sleeping thirteen guests.
There are multiple outdoor spaces to relax, including the pergola with its own dining area and built-in charcoal grill. You'll see historic stone walls characteristic of the northeast crisscrossing the grounds - follow these until you see the private swimming lake with docks and boats for your enjoyment during the summer season. Lake is also ideal for kids' fishing.
Deer Hill Farm is just 5 miles from Callicoon, with it's restaurants, theater and local brewery, as well as easy access to the Delaware River (main stem and branches) with arguably some of the best fly fishing in the region. There are also very good cycling and hiking trails along the Delaware River.
Use this search facility to find property or house features that will make your vacation memorable.